*** 4 Holden-is-yummylicious-stars !!! ***
"There're things you can't tell me. I get that. But I think I deserve to know just one." She blinks hard, and I watch as fear covers her eyes. "Did you ever love me?"
The world shifts under my feet. And I don't know if it's because I'm relieved or angry she asked that. Relieved because she didn't ask the one thing I can't tell her, or angry because I've wanted to tell her so badly for so long, but if I admit the truth—it means I don't deserve her.
My mouth parts, and before I can grasp a full, coherent thought, I hear myself say, "I never stopped loving you."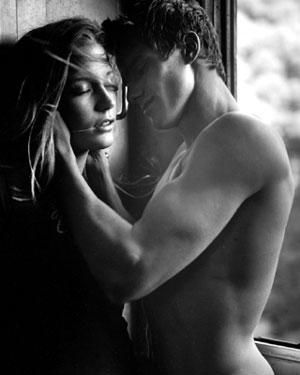 So , when I first read that blurb I honestly thought this was some paranormal romance . But then when I checked out the shelves it was added under , I was like , " Oh , no , this isn't a paranormal romance . This is a contemporary romance ! Yes , I think I'm gonna read it ... "
And then I did . After I finished reading it , I found myself smiling a little with probably a few drops of tears in my eyes trying to find a way out ...
The Darkest Part is a story of letting go and accepting change . Its about love and forgiveness . Its about sacrifices and loyal bonds .
Sam has been in love with Tyler Marks for almost forever .. And that's exactly what she thought , that Tyler is her forever . But that's not her reality . Tyler dies in an accident , leaving behind a grieving Sam . Sam turns into a living zombie . She stops going to school . Stops socializing with her parents . The only thing that she does is lock herself up in her room and talk to herself . Well , actually she talks to Tyler's ghosts . Her parents and folks of the town think Tyler's death has really affected her in the worst possible way ....
Enters , Holden Marks , Tyler's older brother . Holden and Sam have a secret , a past that still has Sam reeling . She tries to keep her distance from Holden . But Fate has something else planned for them . What is that plan ? What is the secret ? What actually happened to Tyler ? Well , all those answers are for you to find .
I really don't know what to say where the story is concerned .. Because everything is soo tangled together and telling anything at this point would be like giving away major spoilers . And I really don't want to that .
Lets just say that the story is really intriguing . As a reader , you get to the know the story in bits and pieces . Told from an alternating POV by Holden and Sam , you get to gather information and clues to glue in the bigger picture . But DAMN ! That's the hard work ! You'll think that you know where and how the story is going to progress , but Trisha Wolfe really keeps you guessing till the end ! But when the big revelation happens , all you can do is take one deep breathe and go , OH MY GOD ! What !
Talking about the characters , can I just say that Holden Marks had my heart going BOOM BOOM ! He is mysterious and brooding .. Oh and an alpha !
Sam is lovable character , but sometimes she just seemed too petulant .
To sum it all up , The Darkest Part is a journey from the darkest despairs of the human mind to the light of truth and clarity . Its about keeping your past as remainder and moving forward . Its about finding love and hope in the darkest of places .