5 I-think-its-getting-hot-in-here Stars !!!
Ummm ....
HOLY FUCK !!!!
My first reaction after reading Shooting Scars was something like this ....
I mean , man does Karina Halle know how to put a brake to her awesome story telling technique for an interval of sorts !!!
I usually begin my review with a quote , or more like my favorite quote from the book and damn it all to hell I couldn't decide what my favorite quote was , so I'll just use this ...
"You always have a choice, Ellie. Always. This will have to be ours."
.. And let me tell you , you are in for an unlikely but a totally crazy surprise here !!!
Alright then , moving on to the review now .. Firstly , I have to say this . If I ever end up finding a magic lamp with a genie inside it , who is willing to grant me 3 wishes , my first wish is definitely going to be taking a trip inside the dark and cavernous mind of Karina Halle ! Woman ....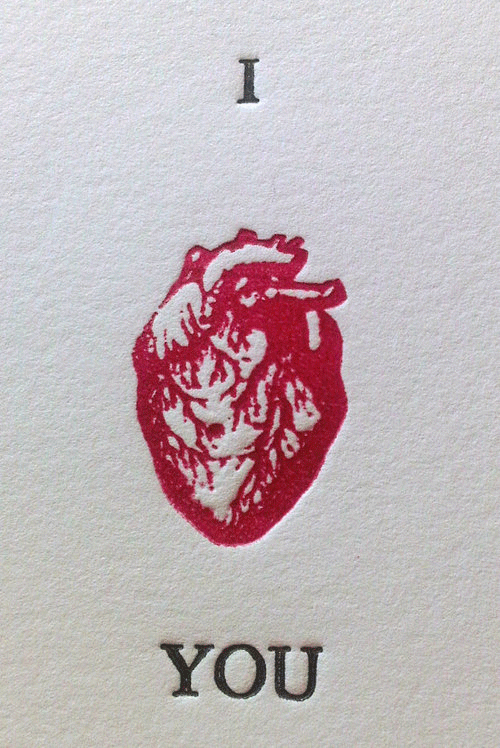 I dont think anybody does unpredictable twists and turns better than Queen KH ! This might have already been said before , but I'm still going to say it again .. You think you know what Shooting Scars is all about ? You think you've got these characters all figured out ? You might wanna think again ... Karina Halle has perfected the art of creating Imperfections ! Imperfect ( REAL ) characters , Imperfect ( Unimaginable twists that leave you relaxed to bawling your eyes out the next moment ) storyline . I guess the very meaning of Imperfect should be twisted to perfect ... or something like that .. Not sure I'm making any sense here .. Time to move on ...
Shooting Scars picks up right where Sins and Needles left us .. In the wake of the trailing dust left behind by a car driving into the sunset , leaving behind a man with a broken heart . Looks like the route ahead is pretty much craved out there . Two kids who shared a deep connection lose each other in this journey called life only to find their way back to each other through some unfortunate circumstances only to drift apart , again , through unfortunate circumstances . Seems to me like destiny's doodling again , bored out of her wits , itching for some intense action . And she chooses her key players .. More like , she already has chosen her key players .. What follows next is a ride of a lifetime . Concrete web of lies and deception , blindsided justifications , deathride-like road trips , unlikely alliances and whatnots that is bound to leave you breathless by the end of it all ! Trust me on that !!!!
THE CHARACTERS PLAYERS : Javier'motherfreaker'Bernal
..... Termination due to Rage ... Initiating countdown sequence .. starting in 3 ... 2 ... 1 ....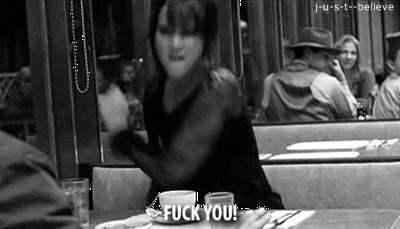 Just mention his name and see my violent streaks go crazy !!! God , I don't think I've ever hated a anti-hero this much ! I do not see the fascination behind his reptilian eyes , and I definitely do not see his charming seduction skills .. He can take all that and shove it up his you know where !! Alright , I think I need to calm my pants down .. Rage is soo not my best friend at the moment ! To say Javier is 'delusional' would be putting it a bit too mildly . That guy is wrong on SO many levels that .. that ... I cant even begin to dissect it ... gah ! I just hate him ! I don't think he is in love with Ellie .. Obsession and Possession alone can never be love . He is 'OBSESSED' with Ellie and wants to 'POSSESS' her , that is all ... Some of the things he talks about in this book , and his reasons for everything that he has done and is doing ... god ... lord , just make him stop .. Cannot listen to him anymore ...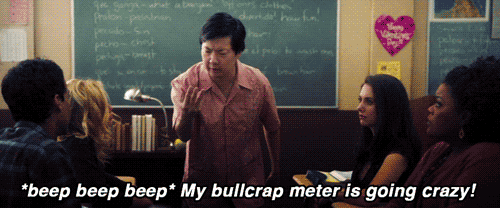 Ellie Watt
.. My beautiful girl .. My beautiful , broken girl . When Ellie was first introduced in Sins and Needles , I was like .. Damn that girl is thee shit ! Tough as shit , never to back out . Although damaged beyond repair , she knew when and where to keep her heart straight . Then entered her game changer , Camden ' My hero ' McQueen . He managed to throw Ellie off her course , in a totally good way . But the troubles that lay ahead managed to throw them off their course . And that has most definitely changed Ellie as a person . For me , the Ellie in Shooting Scars is like a lost sheep . At one side she is trying to be the Ellie that Camden had managed to unearth . The Ellie who happily sacrificed herself . On the other hand , she is forced to become the Ellie who needs to embrace her darker side . The Ellie Javier wants her to be ! Like I said , that twisted fuck is up to no good ! And Ellie , our Ellie , she is stuck . She thinks she is unworthy of Redemption , love , forgiveness and hope . Letting go is a lot easier than holding onto that single ray of light , that single ray of hope that Camden has awoken in her . What will she do ? Well , you'll find out pretty soon ..
Ah , and not to forget there were times where she completely pissed me off ... I mean , some of her decisions were truly shocking , like really shocking !
Next up ,
Camden 'My hero' McQueen
! Oh , before I get into talking about him , I've got to say this ...
All you Camden haters out there ...
Maybe this is laying it on a bit too thick , but seriously I've had it with all the constant yammering about how Javier is so much better , Javier is this , Javier is that ... yada yada yada !
I loved him in Sins and Needles , but I most absolutely heart the fuck out of him in Shooting Scars ! Phew ! Evolution ... He has evolved ! Traces of the old Camden still there , but this Camden has decided he has had it enough ! No more being a proverbial door mat . No more being an emotional punching bag ! I adored his 'They say life is a battlefield I say bring it on ' attitude ! In my review of Sins and Needles , I had said something about him not being a knight in a shining armor , but also not being a douchebag in a tin foil . I'd like to take that back ! He is my knight in a shining armor . I'll be his damsel in distress any fuckin day ! Camden in SS is intense , focused , in a way subdued , hell bent on getting what he wants ! * sigh * I've got to say , this side of Camden really makes me all fluttery and giddy with excitement and .. something else too !
But then again there were moments that broke my heart into a gazillion pieces !!
And then we have
Gus
.. He rocks ! That is all !!!
Bold Tricks is SO going to be a trickier wild ride , this is guaranteed !
My Playlist
Assembling a playlist for this book was a hard task ! I mean , I was torn between giving it a QT-made-in-mexico-totally Antonio Banderas-esque or making it something eclectic with my usual Karina-fied playlist feel . I decided to mix it both up . Some of the songs seemed fitting to the situation and some , well they just added to the whole feel of the book in general . Presenting to you , Mayhem in Mexico playlist !
1) Calexico - The Black Light ( Full Album )
2) Deftones - Tempest
3) Calexico - Crystal Frontier
4) Calexico - Black Heart
5) Chevelle - Send the Pain Below
6) Massive Attack - Angel
7) Nick Cave And the Bad Seeds - I let love in
8) NIN - Wish
9) Deftones - Gauze
10) Celldweller - Frozen
11) Puscifer - Potions
12) Puscifer - Momma Sed
13) A Perfect Circle - A Stranger
To sum it all up , Shooting Scars is a toxic blend of Love , lies , deceit , hope and revenge . A cocktail so deadly yet highly effective that will leave your emotions running high and dry .
A big Thank you to Karina Halle for the ARC copy !!!