"Baby," I managed to say when I held it together long enough, "Baby, I love you, more than ever, more than anything in the fucking world. You are my world. And all I've ever wanted is for me to be yours." For the love of god this book .....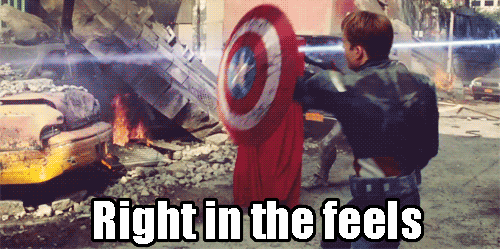 And I'm not just talking about one type of feels , I'm talking like every fucking feel out there !!!

Emotion overload ....


Right , I need to show some control here ..
Kinda next to impossible
but one could always try ....
* Breathes in *
* Breathes Out *
* Breathes in *
* Breathes out *
Okay .. I'm alright ....
Karina Halle ..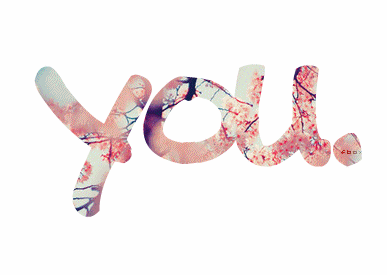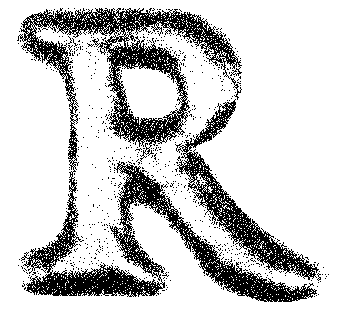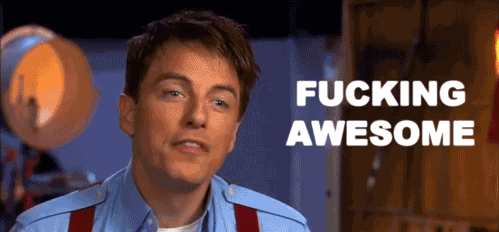 I know I know .. All my Karina Halle written book reviews always begin with me gushing over how awesome she is and that her writing style is absolutely brilliant and that I proclaim my never dying love for her ! But I cant help it ! She is just that awesome !
Moving on with the review . Come Alive is the seventh book in the Experiment In Terror series , and is also the first full length novel from Dex's POV ! Yes , DEX'S POV !!! Waiting for this book to release was like waiting for a drop of water in the Sahara I tell you ! And boy do I get to tell you , that it was sooooooooooooo worth it !
Come Alive begins right where Into the Hollow ended . Well not exactly right there , but somewhere on the lines of Perry and Dex making their way back home after the conclusion of events in the Canadian Alps ... Things between Dex and Perry are still a little rocky and they are unsure of where things are going to head for them as far as their personal lives are concerned . On the professional front , things seem to have hit a rock bottom as well with Jimmy not being very sure of Dex and Perry's ability to keep troubles at bay where their show is concerned . Enters , the Douchekabob Maximus . Baby sitting our Ghost hunters on their next 'tryst' with the unknown in the bayou's of New Orleans ! What's on the cards for them this time ? Well , you'll just have to read the book and find out ...
This has got to be my favorite in the series soo far ! Karina Halle really ups her game with this installment of the EIT series . She introduces us to the Voodoo-Hoodoo-Hex culture .. Well not the whole thing , but certainly a lot of shocking things !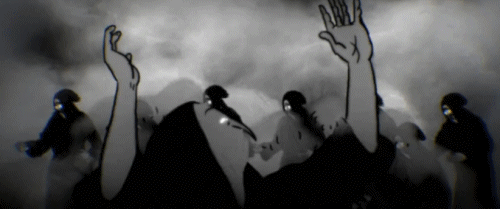 Not only that , she really brings out the creep factor by mixing Voodoo and Zombie-ism ( Zombies created with the help of dark magic ) and OH.MY.CRIKES! I would be lying if I told you I wasn't being a scaredy pants most of the times and trying to wrap myself in a thick blanket so that I would stop feeling the chills of the night !
* yes I was reading this outside seating on my porch ... yes I know I'm crazy .... *
Talking about the Characters , Dex is just DEX ! There isn't anyone like him .. I think I've mentioned this point before that Dex is the only character that I've across who isn't scared to admit that he can be pussy at times too ! The man might not have balls of steel all the time - and no I'm not thinkin balls of steel as in horny - but when it comes to Perry he is ready to take on the whole world .. And that just makes me swoon every fucking time !
There were some major revelations in this book ... Dex 2.0 to be precise . I really dont want to get into details . But I have to say this , if you thought only Perry faced and saw some crazy creepy shit where demons and what nots are concerned , then you have got to read Dex's version of those demons and what nots ! They are out of this world ! For realz !
Perry Palamino literally took a book seat in this story .. And to be honest I kinda missed her . A little .. Perry is still the same . She still has her insecurities and concerns regarding her and Dex's relationship . Dex on the other hand is hell bent on making things work . The sex scenes are HOT ! Dex definitely has a kinky side to him that make him even more drop-your-panties-now hotter !!!
There were some pretty intense , heart breaking scenes as well ! After everything we as readers have gone through with Perry and Dex , they almost felt like watching someone rip your heart out and throw it in a grinder !
Maximus was the total surprise package of the story ! I don't think I hate him anymore !
Come Alive is a breathing mix of so many emotions and feelings , that the only way one can experience it , is when they actually sit and read it !
So if you haven;t given this series a try yet .. I suggest you do it now !
That's all for now folks ..
Lights out ..