Bold Tricks
"I think you're even more beautiful and I think you're totally lost."
My brows went up. "And you think you can help me find my way?"
He shook his head, his eyes went warm and I got another neck squeeze coupled with a tightening of his arm around my waist.
"Mamita, only you can find your way. I just wanna be along for the ride."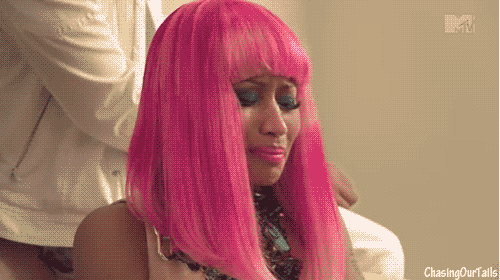 * happy sigh * lots and lots of Happy sighs !!!!
Can I just say this book is AWE!SOME! and shut my trap ... ? NO !

Sadie Townsend - Woman with a will of steel ! Everything that she went through , it tore my heart out . But the woman it turned her into ... Unfuckingbelievable !

Hector 'Oh my God' Chavez/ Hector 'Mr Edge' Chavez - Yes I'll marry him some day .. Just you wait and watch , world ! For a guy with a short fuse , the guy was hell freezing patient with Sadie and her antics ( you know the usual rock chick antics ) .. But just woooooow ! Ummm , I just thought we could see how 'creative' he got whenever he had to !! ;)

Cannot wait to read Ally's story ! This book was an phat mix of comedy , drama , emotions , steam , romance and action .. What I dont understand is , how come its not a movie or a tv series yet !!!!

Just AMAZEBALLS !!!