OH MY FUDGEKNUCKLES !!!!




WHAT DID I JUST READ ??!!! I ... I'M .... I DON'T KNOW WHAT TO SAY HERE ... I ...


I need to think and calm down before I ....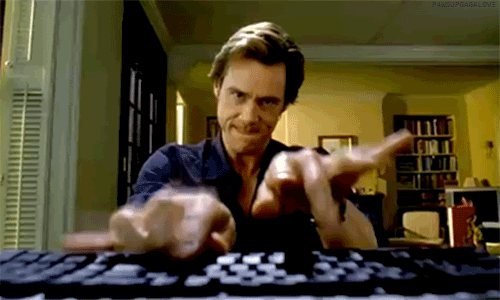 ~~~~~~~~~~~~~~~~~~~~~~~~~~~~~~~~~~~~~~~~~~~~~~~~~~~~~~~~~~~~~~~~~~~~~~
A big thank you to Karina Halle for providing me an ARC for an honest review !!! "I hate you Ellie Watt," he whispered, lips coming closer to mine, "because I still love you after all these years."
Shock seized me first, the butterflies shredding me to pieces. Then he grabbed my face and kissed me, hard.
Sins & Needles will be Karina Halle's first release of 2013 and all I can say right now is ......
Bring out the fireworks my peeps , coz this woman is ROCKIN GOOD !!!


Woohoo , god , I don't even know where to begin this review with ! I know , it obviously has to be from the beginning and all but .... The hell man , I cant even think straight righ now ! I've been excited to read this ever since Karina announced it , and the fact that I got to read an ARC of it is just a sliver lining on the cloud that I'm floating on right now !!! Yes , I'm on a Karina-fied high right now ! Damn , this woman and her work turns me into a junkie ! And I'm already craving my next fix .....
*sigh* okay then , lets move on with the review shall we ...
This will be the last time
... That's exactly what Ellie Watt tells herself when she's in the middle of conning someone or paying up for her conning abilities . Ofcourse , we all know that wont be the case anytime soon . Escaping from one of her such Oh-shit-I-fucked-up-with-the-wrong-man situation Ellie finds herself driving back to her hometown . The place that was her refuge and her hell at the same time . Uncle Jim being Ellie's only saving grace every time she or her family needs saving . But Uncle Jim's kinda reluctant to help her but gives her time to settle down for some days and find herself some sort of an employment which does not involve her getting into anymore trouble .
Ellie decides to get a job at a Coffee shop , somethings better than nothing right , something a little too inconspicuous . And that's where trouble walks in the form of Camden McQueen !
Well , that's one trouble I'd handle any day .
Ellie and Camden ... they have a history . A history that did not quite end on a good note . But hey , that was the past and this is now . Right ? Hmm , lets just say somethings are not forgotten that easily . Some wounds definitely know how to resurface when you least expect them . I'm gonna have to stop talking here , because If I continue , I'll probably develop a verbal diarrhea or something . That blurb up there , yeah , that doesn't even begin to cover what you're in for once the book crosses that stage !
Hell , It was one even before we could reach that stage ! But still ....
My thoughts : Sins & Needles is an absolute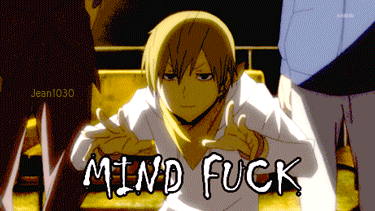 Karina Halle is an expert when it comes to creating characters who are fucked up and story lines which are messed up ! To put it correctly I'll say she creates the best characters ever ! They cant get any more 'human' than this .
We are pretty unpredictable and our decisions about life and the choices we make are always based upon the situations we are made to exist with . Ellie and Camden are such two characters who are living their life with the choices they've made . They may not seem right to us , hell , they might even end up looking down right suicidal but that's just how these two roll .
Ellie
is contradiction on legs ! She has scars that have probably governed her life so far , reminders of where she's been . But the choices that she makes here , has turned me into a contradictory mess ! I started off unsure of whether I would like her or not . But holy hell , she is FAN-FREAKIN-TASTIC !!!!
And then there is Camden ... Camden fucking McQueen ! He ... He may not be your knight in a shining armor but he sure as hell isn't a douchebag in a tin foil ! Broken on the inside , add to that a sinfully sexy epitome of art .... he can instantly turn into a creep who can scare the bejeebus out of you !
OMG that's such a turn on !!!!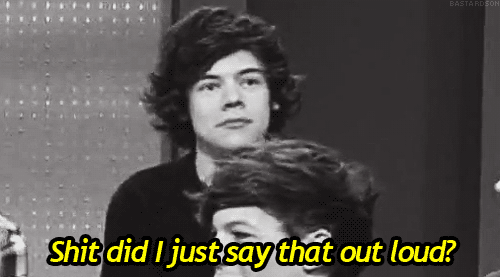 He is just delicious !
My Playlist :
I absolutely lurve music ! And they always keep me company whilst I'm reading . And this book was no exception . Karina Halle has quite an exquisite 'Desert Playlist' that bodes well with the feel of this book . Presenting to you my 'Its-sexy-and-you-know-it' playlist , because this book is all kinds of sexy !!!
1) Fizgig - Chevelle
2) Paradise Circus - Massive Attack
3) Inertia Creeps - Massive Attack
4) The Lonely boy - Black Keys
5) On Demon Wings - Bohren & der club of gore
6) Endless - Dave Gahan
7) Straight out of Line - Godsmack
8) Oddfellows - The Tomahawk
9) White Angel - The lion
10) Here With Me - Dido
11) On Every Streets - Dire Straits
12) The last Goodbye - The Kills
13) One and the same - Rob Dougan
14) Roadhouse Blues - The Doors
15) Wish - Nine Inch Nails
16) Even Deeper - Nine Inch Nails
17) Me, I'm not - Nine Inch Nails
Enjoy ! ;)
What I really enjoy about Karina Halle's writing and story telling technique is that not only does she create some pretty real and genuine characters , she also knows how to keep a reader engrossed in the world she creates for these characters .
Sins and Needles is her first Dark Contemporary romance and the woman sure knows how to spin one hell of a tale . It is dark , edgy , uberly sexy that tends to seep into your bones and stick to you like second skin ! Relatable and Real , Sins and Needles is a 110% movie material . Oozing action , adventure , humor , drama , romance and steamy sex the book is a definite page-turner that's bound to keep you glued to the edge of your seats till the very last page .
So guys and gals , grab those popcorns , soda cans and candy floss sit back and enjoy your ride !