NO FUCKING WAY IN HELL !!!! THIS CANT BE HAPPENING !! YOU HAVE GOT TO BE KIDDING ME !! I SWEAR IF I HAD A GUN RIGHT NOW , I WOULD'NT HESITATE TO GO ON A MEGA SHOOTING RAMPAGE !! THIS IS JUST SOOO NOT HAPPENING RIGHT NOW !!! PERRY'S PARENTS , MAXI'DOUCHE'MUS , DR FREEDMAN , THE COPS - KILL'EM ALL
This was was me yesterday !!!
Me today :
"And then I heard a noise I never thought I'd hear. The consistent drone of a wasp flying around somewhere near my head. I froze automatically, my breath stopped and I didn't blink."
And just when you thought Perry's past was way behind her , it creeps back into her life silently as though waiting for the right time to show itself and wreck havoc !!
Soooo , I finished reading 'On Demon Wings'last night and maaan was I miffed !! Now dont think that I was pissed at the way the book ended ! I was actually mad at the way certain characters were behaving at the end of that book !!!!!
I am still standing firm on my idea of gunning down these characters !!!!
src="http://i89.photobucket.com/albums/k231/argonzero/gif/shooting2A.gif" border="0">
Yeah , I was mad and then I thought I possibly cant write a review in this state of mind . So I decided to do the next best thing - go to sleep .. Unfortunately , that did'nt work out because my mind was all caught up with the events that transpired in this book and everything just kept playing out like a movie trailer - a really long movie trailer .
I couldn't write a review , I couldn't sleep so I did the next best thing - I READ THE BOOK AGAIN !! AND I LOVED IT ALL OVER AGAIN !!! I know silly me , but I cant be blamed , I just love Karina Halle's writing style , her imagination and creativity ! She is just sooooo AWESOME ! Alright then , lets get on with the review !!!
Perry's life has crumbled into bits and pieces and she's trying very , really very hard to put it back into one piece . She's trying to move on , forget and let go of her past as though it never existed . But if only that could be true ! If the only the past could let go of her and not haunt her instead . Somethings not right . And Perry can feel it , sense it . And whatever this 'wrong 'is means only harm and destruction . Will Perry survive or succumb to this evil that wants to harm her and those around her ... You will just have to read it to find out the answers and believe it ..
Firstly cover speak : This cover had me going
for the most part .... I was trying to figure out , trying to process what this book could be all about .. Absolutely loved it , the color , the whole foresty feel to it .. pure amazingness *
Ghosh i'm creating my own words here !!
!!!
Things I really loved/Enjoyed about this book :
I would'nt say that this instalment of the Experiment In Terror series was by far my most favourite , but it had me really spooked and also made my cry and feel terribly at loss of words for Perry ...
There were times where I was
src="http://i49.photobucket.com/albums/f290/headlesspanda/GIF/tumblr_lqvp3cgNqA1qfk3gu.gif" border="0">
just beacuse I couldn't imagine all the shit that Perry was going through , and then there were times I was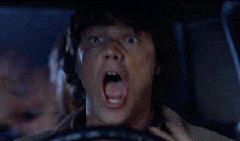 screaming my lungs out because I thought something was in the room with me while I was reading ODW !!! Hell , I swear there was an incident where I actually felt someone whispering right behind me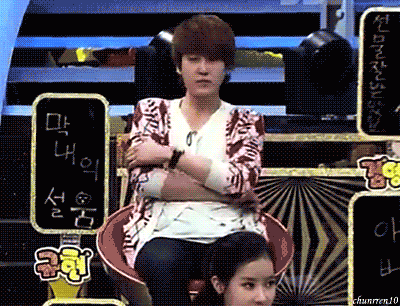 alt="shocked gif Pictures, Images and Photos"/>
And then there are the sicky icky things that appear in this book . The kind of things that make you go
src="http://i284.photobucket.com/albums/ll36/Bigsteve87/Gifs/2qkqn1x.gif" border="0">
I could only imagine how Perry must have felt about everything that was going on with her . I seriously wanted to cry my eyes out !!!
src="http://i683.photobucket.com/albums/vv192/blackonice/GIFS/gif_sobbing01-1.gif" border="0">
You might wonder why ?? Well its all Karina Halle's doing !!! She has managed to make me fall in love with her characters so much that ... that they feel so real . You cant help but feel their pain , understand their dilemma and their despair . I wanted to hug Perry and tell her its gonna be okay , tell her that she was'nt alone and that we'd fix everything for her
Thats the beauty of Karina Halle's writing . She'll have you loving , hating , laughing , swearing , blushing at her characters . You are truly awesome !!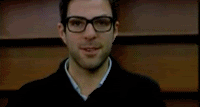 This book was a ride to hell and back !!! Some questions were answered , giving way to new unanswered questions ... Pippa was lovable , Dex had me 'ooh'íng and 'aah'ing for him , Ada was a treat to read about , Hated a lot of characters and I cant wait to know more !!!! So looking forward to more from Karina Halle !!!
P.S : If you hav'nt checked out this series yet then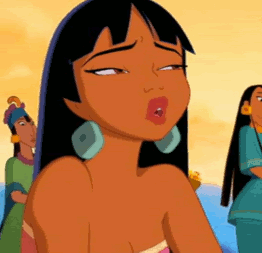 Check it out now .. what are you waiting for !!!!
This song was actually palying in my head when I was reviewing the book in my mind !! Love it !!
click