"I can't do this by myself. I don't know what to do, or what to say. I can't help you if you don't want to help yourself." I said matter of factly. 
Clay looked at me for a second, then crossed the room toward me. "That's where you're wrong. You save me every single day. You are the one thing that makes me happy. You are the only thing I need."OMHYGOD !!!!!!

WHAT IN THE WORLD !!!!!

AHHHH , MY HEARD HURTS ... AND MY HEART .. DONT EVEN TALK ABOUT IT ! IT'S SHREDDED .... NOTHING ... ALL GONE ...

IF NOT FOR THAT LITTLE TEASER IN THE END FROM THE SEQUEL .... I'D BE SOOOOO DOING THIS :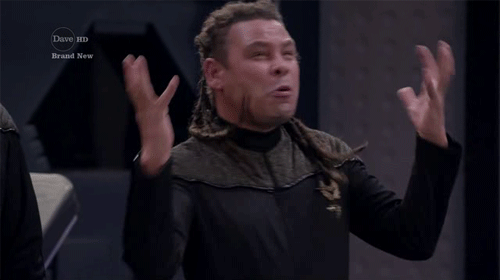 BUT STILL , TRUTH BE TOLD ... I CANT HELP MY EMOTIONS , THEY ARE ALL OVER THE PLACE ....




I CANT THINK STRAIGHT .... REVIEW TO FOLLOW TOMORROW OR DAY AFTER OR WHENEVER ....
Edit : 16/12/2012
Honest to everything sane and insane , I'm still speechless over what to write as a review for this book . Why you ask ?? Because I feel that words can never justify the intensity of emotions that manage to barrel their way across the pages and hit the reader with force . I'm not saying that its going to be like that for everyone who reads this book . But for me , this was closer to hitting home . And reading it was like revisiting those dark recesses of the mind that have been completely locked away . But irrespective of whether you've heard , seen , or experienced something similar or not , you will definitely relate to certain things mentioned or described here . That I guarantee !
This is not exactly a review ... I mean I'm trying to write one but it may not end up being one .. Please bear with me . Its like I just wanna talk and stuff ...
Cue * Sleeping with ghosts - Placebo
I was soo freaking happy when this is played in the book , its one of my fav albums by Placebo and this song is like
WOW !!!
Find you in the Dark is the story of Maggie May Young . Maggie is a normal girl , with normal parents , normal friends , normal life ... you know typical seventeen year old stuff . For her , Love is what her parents have for each other . Not the typical high school dating scenario . Simple life , no boyfriend hassle what-so-ever.
"Let's start over.  Hello, my name is Maggie Young.  Seventeen year old self- confessed choc-o-holic and over all fabulous human being.  Pleased to meet you."
But things change , right ? So did Maggie's life . The day Clayton Reed bumped into her .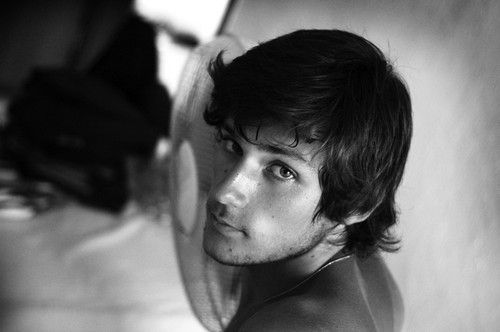 Clay is not like the other guys Maggie has ever know . He is someone entirely too different . He doesn't talk to anyone , keeps to himself and seems lost . Maggie is intrigued . She wants to know him .. And Maggie is persistent . Her persistence finally pays off ...
Clayton slowly reached out and clasped my hand in his.  His handshake was firm and made those obnoxious butterflies in my stomach take flight at the feel of his warm skin against mine.  His smile was wide and genuine, making his brown eyes sparkle.  "Clayton Reed, though you can call me Clay.  Seventeen year old senior and unabashed misanthrope."
Which then leads to Maggie and Clay becoming friends .
But Clay has issues ... Very dark , deep rooted issues that can destroy anything and everything in its path .
He says he's fine ... but he isn't ..
Maggie and Clay's relationship takes a turn and starts changing into more than ' just friends' ...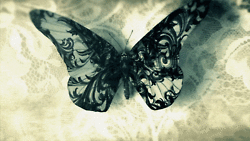 But then Maggie finds out what Clay is all about .. Will she stick around or will she run away ? Will Clay change or will it too late for Maggie to turn her back and walk away ???
This is definitely one of the 'most emotional' stories that I've read this year . My emotions would jump from extreme happiness to extreme sadness .. Many a times I found myself shouting and asking
Maggie and Clay ... My god I cant even begin to describe what I was feeling seeing them go back and forth all the freakin time ! Strictly speaking , other than Clay's parents , I couldn't blame any of the characters for the parts they were playing in this story . If I had a best friend who was dating a guy like Clay , I would have totally blasted her ass off and asked her not to bother with him anything . Or If I would have been a parent who saw their daughter dating him , I would be like , ' No way young lady , he is trouble !!! Stay away from him . ' But just like Maggie I would have stuck to Clay no matter what . Do you know why ?? Because its usually loneliness , being treated differently , being ignored or shunned away that is the major cause for people with mental instability . I've had friends who are exactly like Clay , and I know why they are who and what they are .. I've seen them suffer . Seen them try to make a place for themselves in this so called 'society' ... But I've seen them being rejected , being treated like outcasts , being told that they aren't good enough ! I've seen battle their demons and losing . And then what happens ? They just become a shell , hollow from the inside . No positive feelings or emotions , only rage .
Maggie and Clay's love also faces similar problems in the story . Maggie's decision to stick with Clay only damages her relationship with others ..
But for Clay , Maggie is all he wants . Her love is all he wants ..
And Maggie gives him exactly that .. She loves him without a doubt . Even though he hurt her at times , she forgives him and tries to make things alright for him .. with him .
"What is it?" I asked breathlessly, never stopping the perfect rhythmic movements with him.  Clay smiled, a truly gorgeous smile.  "I just love you so much.  Sometimes it hurts."  "I don't want it to hurt, Clay.  Our love should make you feel wonderful."
But is that enough ?? It's not . A relationship , that is constantly clouded by doubts , uncertainty and despair is never a successful one is it ?
Personally , I feel that Clay's parents are to ultimately be blamed for all his troubles .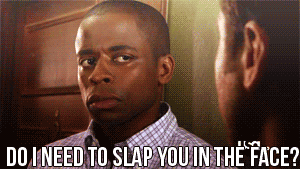 All they cared about was their social status . "What would people think if they found out our soon was an addict with major mental issues ?? " seemed to be the only thing that really bothered them ! And his mom , lord , I've never met a mom like her ..... EVER !!! I despised her from the core of my being !! Such people calling themselves parents has to be the biggest joke that life can play on someone !
The ending !
Totally broke my heart , whatever was left of it .. all done with ! Reading that letter was like reading a life sentence note ! I was bawling like an idiot , going all ' NO NO NO , this is not it ... please dont let it be that ... oh god why .... ' .. Talk about a soul shattering cliffhanger ...
This book is a must read ! A.Meredith Walters takes a very important teen issue that has plagued many and spins a beautiful story of love and friendship . A story that is bound to make you smile one moment and cry the next .