"Because you're the first woman I've brought into my home and all I can think about is getting your beautiful body naked and fucking you senseless. I need to know if there is any competition. I don't share, Natalie." ......
........ Holy Jesus, he wants to fuck me. Well, back at you, bossy man.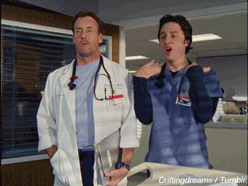 Yeah , I might have tweaked that a little bit . Like , you see those full stops there , those are actual words ... I just thought that might be enough to catch your attention ...
Uh oh , somethings really wrong with that gif ... bahahaha !
Anyhoooo , back to the review . I've got 3 words for this story or more like 3 words to describe how I feel about this story !
SWEET , SIMPLE & SEXY !!!!
I have to say that Kristen Proby has definitely hit the nail on the head with this one in the ' SWEETNESS OVERLOAD ' department ! The book is a fun filled , no tension filled heart breaking angsty type of a read at all . Instead , it just focuses on this super cute couple who enjoy being in love , and try to get pass various insecurities and past issues .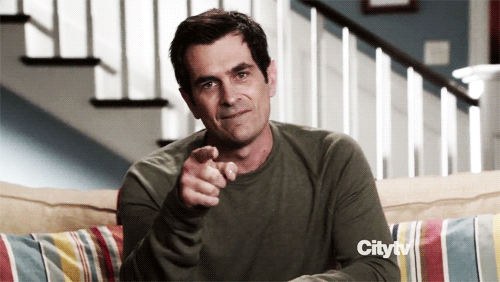 The blurb pretty much says everything that needs to be said , but you seriously have to read this book and see what its all about ! You are sure to fall in love with it !
Natalie and Luke are just AWESOME !! They are in love and very new to this feeling . What I mean is that although they've been in relationships before , this - what they have/feel for each other - is new to them and I loved the way their relationship progressed in this story .
The romance here is a pretty good mix of sweet and steamy . Luke is this scorchingly hot and sinfully tempting smooth operator who loves pearls and roses ! I was all like , ' Ohmygod !! Iwantaboyfriendjustlikehim !!! ' * wishful thinking * and Natalie , I would love to be BFF's with her for sure !!
One moment the romance is like :
and the next its all :
Damn I love this book . After I finished reading it , I was a sloppy mess of happy tears and hope ! Yeah , this book makes you want to believe that love exists , that one day you'll find your prince charming and that one day love will surely come around ! * Wipes tears *
Kristen Proby makes an impressive debut , and I'm sure as fuck that I'll be reading more of her works !!! Come Away With Me is a sweetly told , sexily sketched story of finding love and believing in it !