He fisted a hand into her ringlets and tugged so she'd look up at him. "I have to have you, Jaxx. I want to fuck you so bad my cock actually fucking hurts. They might not be sweet, flowery, poetic words – the kind you'd laugh at – but that's the truth. I have to know what it's like to be deep inside you."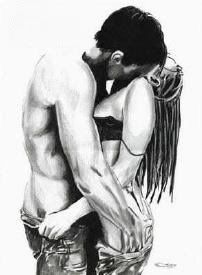 HONKA.HONKA.HOLY.SEXY.MAMA !!!
God that didnt even make any sense !!
Suzanne Wright , damn you woman !!!! Why must you write about such yummy , scrumptiously delicious , all man-man , hot freaking motherfreakers ! You must realize that some of us don't have boyfriends and reading your books can give an itch so bad
down there
that it might need immediate tending to ! Argh , and finding someone as good as Connor McKenzie , who can do wicked tempting things to you , just impossible !
Full review to follow , I got
needs
to take care of first ... !