ME , AFTER READING THIS BOOK :




THIS BOOK IS JUST PHENOMENAL !!!!!!!

I JUST WANT TO CRY RIGHT NOW ... IN A DARK CORNER ... WHERE NO ONE CAN SEE ME ... I .... I ......




Edit : 16/Oct/2012 The trust of the innocent is the liar's most useful tool ~ Stephen King
Its very rare that I come across books that leave me speechless and make me want to talk endlessly at the same time ! And I can safely add that THIS is one of those books . What a story ... !! There are so many things running in and out of my mind that I cant even think straight !!
Imagine you woke up one day , on a bed that isn't yours . In a room that isn't yours . To make matters worse , you cant remember a thing about reaching there on your own . You are naked , bruised and hurt . Your memories of the previous night are foggy but something tells you that it has been one of the worst nights of your life ... And then slowly when that fog covering up your memories start to rise , you remember meeting a man who seemed friendly , caring and really handsome . You remember going out with that man , enjoying your time with him at his hotel but then .... then what .... whats next ... ?? Funny is the fact that this is not even the hotel room you were in ... this is somewhere else ... somewhere you don't know ... And then you remember that man raping you , making you do things against your wishes ... talking about some stupid rules ... What would you do then ? What if he tells you that all your
issues
would be taken care off if you offer to give yourself to him whenever he needs you to sate his desires ?? Sounds complicated right ? Well if that's complicated I dont even know what to call it when more of the whole situation is revealed !!! Which I'm not going to do .. Its something you would have to do on your own .
Before I move on with this review , there's something I want to do . I believe Aleatha Roming definitely deserves this :
Woman , you have won my heart with this exceptional and 'out of the box' kind of a story !!! BRAVADO !!!
If there's one song that I can associate this story with , then its
Butterfly Caught by Massive Attack
. This song is one of my fav's by them and it speaks about lost innocence . It talks about losing the freedom to be yourself and being someone you are not . Plus its gives out this really eerie effect that I absolutely love and is perfect for this book . Somehow my mind picture's Claire's struggles from the beginning to the end .
I'm not going to repeat the blurb again because it pretty much gives out a shady picture of what you are going to get into ...
not really
.. but its enough to pique your interest . Honestly speaking , when I first read that blurb I was all like , " Meh , another Stockholm Syndrome story , another ' I'm a billionaire alpha
male and you'll do as I say or else ... story ' nothing seems different . " If I could bitch slap myself right now , I'd do it ..
This is definitely not one of those stories that we've already read . This is definitely not one of those where the outcome of the various events that unfold is predictable . Its not one of those stories where the twists and turns follow in the anticipated manner . But its one of those stories that's going to make you feel gutted every waking moment . Its one of those stories that will choke you up with emotions of helplessness .. Where the lines between right and wrong will always seem blurred . where questions that you will find yourself asking will not yield you the answers you need or want ... Ah , just thinking about it gives me the whole creepy feeling again
This book is what it is because of two main characters . Claire , the female lead of this book has to be one of the most emotionally charged characters I've ever read about . Her determination , courage and resolution to survive under those hostile conditions had me crying and also cheering ! Pretty fucked up if you ask me !!! The torture , both physical and mental , that she had to endure kept tugging at my heart strings . I found myself supporting things I wouldn't support under normal circumstances just to make sure that she wouldn't get herself harmed in any possible ways . Then there is Anthony Rawlings . I've never hated any male lead character before so this came as a total shock to me . My hatred to his arrogance , ignorance and cockiness knew no bounds . He is the most selfish , egotistical , self centered , sadistic character ever ! His unpredictability were giving me emotional whiplashes ! It made me think of what I would do If I ever ended up with someone like him ! I'd go looney for sure and end up at a mental asylum !
But then last night something strange happened . I questioned Anthony's behavior. His ethics and morals . The answer was simple . But then I found myself asking is that answer enough for justifying his acts .. Maybe , maybe not . I'm still in a dilemma over that one .
I'm still questioning my dislike towards him .. Maybe I'm not being fair .... But the things he did .... bad , hurtful things ... I .... Arghhhhhhhhhhh , I need to calm down ..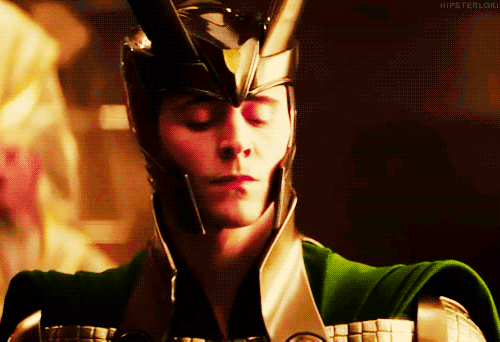 Seriously just read the book , you'll know what I'm talking about !!!!
I have just one single , tiny complain .. Since this book has been tagged as an 'Erotica' and 'BDSM' novel , I would have loved if some of the scenes could have been a bit more descriptive or graphic . Yes , I know it seems that the masochist in me is over the moon right now . And is talking in a weird state of mind . But I just feel that , the connection that the reader makes with Claire , reading about her experiences could have been a lot more stronger . Not that it wasn't . I could connect with her pain and angst on being held as a prisoner . I could feel her anger on denial of freedom . On being treated as whore at times . I could feel her happiness shadowed by the feeling of dread . Still , I felt a little description would just amplify the emotions that roll off of this book .
To sum it all up , Consequences is a very well and intelligently written , thought provoking debut by Aleatha Roming that is going to take its readers for a brain boggling , gut wrenching roller coaster ride , through unexpected twists and turns and end with a cliff hanger so crazy that will leave the readers emotionally drained but still wanting more .
I cant wait to read book 2 , TRUTH and see whats in store for Claire , Anthony and the others !!!