"Aut viam inveniam aut faciam tibi ~ I will either find a way or make one."
AWE.FREAKIN.SOME !!!! OMG . so hot , its sooo hot in here . I was too excited to read this book , probably from the day I landed my eyes on its cover ! And the blurb
just sky rocketed my desire and I couldn't wait to get my hands on it . A big thank you to Kendall for releasing this early ! You the best !!!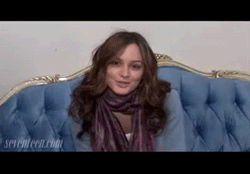 * Cue *
Collide - Utopia
Unravel me is the story of Ashlyn , a psychology student who is working on her thesis which deals with Amnesia . She finds the perfect test subject in Logan , a man who cant remember his past life and is being held accountable for a murder he doesn't remember committing . Logan is unlike any other man Ashlyn has met before . Their attraction to each other is almost instant and they somehow seem to find solace in each others presence . Who is Logan ?? Is that even his real name ?? Is he really the murderer or just a victim of an end gone wrong ? Is he bad guy or the good guy ?? All these questions were haunting my mind and I knew I had to get the answers as soon as I could . And if you want answers to those questions too , then you should get yourself a copy .. SIMPLE !!! ;)
Things I loved about this book :
The characters
were all freakin amazing !!! Ashlyn , well in the beginning she comes across someone who is a tad bit broken on the inside yet manages to pull up a straight face and hold her chin up high like there's no bringing her down ! I loved her confidence at times . And her interactions with Logan were sexy , sweet and a little bitter at times too . I loved how she got insecure and the constant worrying about what was going to happen to her and Logan's relationship when he would finally remember things tugged my heart a little too . I mean falling in love with a guy who doesnt remember anything about himself let alone the life he has lived could be a lot stressful . Logan , on the other hand was one hot son of a gun !! Good lord , with that perfect body and tattoo covered arms he could easily melt your panties down ! And don't even get me started on the whole dirty talking , that he seems to specialize in !!!! Telling someone you want to 'fuck them real bad and make him/her come ' can be a little too on the 'Ewww' side , but it does't even come close to being gross if Logan says that . Nope , no way on the freakin planet . It'll just probably make you go all breathless and pant and moan and writhe all at the same time in anticipation of whats to come !!! *Drooool* I wouldn't mind becoming a drooling sex addict for this guy .. Nope .. Nope... Nopepity .. Nope ! I loved Ashlyn best friends , Liz as well . She was that sassy freind you need at times to make life a little better and fun !
The sex
was out of the charts hot , straight out of an oven !!! Kendall really knows how to sex up a scene with all the hotness that she can give it !!! Right from describing Ashlyn's initial thoughts when she first meets Logan , to Logan's ultimate confession about what or should I say how he feels about Ashlyn ever since he first met her can make you go all , " AWWWWWWW " to " Oh god , its hot in here !!! I want Ice packs ,or atleast a B.O.B right now " !
I would love to read more from her !! Cant wait to see what else she's got in store for her readers !!!
My only complain , the book was just tooo short ! I wanted to read more about Ashlyn and Logan . Probably a little more in depth about the connection that made Ashlyn and Logan's relationship all that it was and what it turned out to be !
On the whole , a 4.5 star rating from me to this uniquely awesome yet strangely satisfying debut novel !