Aaaaaaaaaaaaaaaaaaaargh !!!! Why did I have to read that ??!!! Just so you know , this is in reference to the first chapter of Into the Hollow , god I dont think I can wait till October to find out what happens next !!!!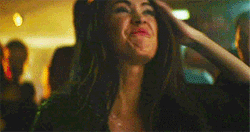 "I must remember these little joys, I thought to myself. Even in death.
Wow wow and just wow ! Karina halle just keeps getting better and better with each book and this book was no exception . Old Blood is the creepy clown lady aka Pippa , Perry's grandmother's story . And man I've got to tell you , its sooo effin different from all the other EIT books that we've read ! Pippa's voice or her narrative style is very very different from Perry's . While Perry's narrative technique is more fun and sarcastic in nature , Pippa's is filled with sorrows , grief and regret . Sorrow' of the her life , grief of going through troubled times and regret of making mistakes that led to her confined and tragic death .
There were a lot of questions I found asking myself after I finished reading this book about which I cant go into details with because then my entire review might end up with spoilers !! But I think thats the beauty of Karina's writing . You cannot judge her characters on being right or wrong , or question their choices throughout this series . Its like saying , 'Everything happens for a reason '..
I think I've fallen in love with Dex a little more because of this book . The kind of upbringing that he had explains a lot about his attitude and behaviour .. Soo effin sad :(
On the whole , an awesome novella to an awesome series !! And then the teaser to book 6 in the end was like a sliver lining !! I WANT MORE LIKE RIGHT NOW !!