"What if you could take everything you were looking for in a person and whisper it into someone's ear, and they brought that person to you? And then, when you saw them for the first time, even if you didn't know they were the one for you, you suddenly knew it anyway?" His finger traced my eyebrows, my cheekbones, as he thought a moment. "What if your heart stopped when you saw that person, and only after that did you realize that they truly were everything you ever wanted?" Oh my steampunked heart !!! Criminy Stain , I think i'm in love with you ... This is it ! No one and I mean no one can change me feelings for you .
Yeah , I know this looks over dramatic and all , but what can I do . This Bludman is such a hottie tottie , he can be the perfect gentleman and a perfect caveman all at once ! Gaaah !! I dont think I can find words to describe how awesomely HOT AND SEXY he is ! He can have you laughing with just the flick of finger * Psst .. He is a Magician * and he's extremely good at ... * Clears throat * ummm a lot of things , you'll find out when you read this mind blowing freakinly awesome read !!
Alright then , lets commence the review session , shall we ? First up , my thoughts on the cover . I loved the whole steampunk feel that the cover brings into the book . Usually Steampunk covers have a lot of Matte Golden-ish usuage of colours , but this was uniquely different dark and quite nice to look at , And the spinning wheels that is used to run machines and engines - forgive me , I do not know what they are called - totally gave the whole steampunk-ish effect ! Absolutely superb .
Wicked As They Come
is the story of Tish or Letitia Everett . Tish is a broken woman just out of a bad relationship , so in order to forget her grief's and worries she spends most of her time taking care of her ailing granny and also works as a nurse tending to the old and very sick patients . The one day she find this really pretty looking locket and the next thing she knows shes lying naked on a cold slab in the middle of nowhere . That is where she meets Criminy Stains , the bludman extraordinaire claiming her to be his bride . * Actually there are a lot of things that happen before she gets to this place but you'll just have to read the book to find that out * . Its here that Tish finds out about an 'alternate universe' name
Sang
and its soo hellish different from anything that she's heard before . Sang is inhibited by
PINKIES
and
BLUDMENS
. Then the unthinkable happens , Tish loses her locket and is unable to return back to her world , And so begins the journey of Tish and Criminy to find the stolen locket and save the lives of the Bludmens from the sinister hands of the
COPPERS
! I think what i just described up there seems too simple , but trust me its not ! Its a journey filled with Comedy , Romance - make that HOT & STEAMY - , and not to forget lots and lots of Adventure and Action .
I absolutely fell in love with this book . The story is so well crafted and the characters are so out worldly - seriously , except for Tish and maybe a few others . Some make you laugh , while the others make you cry . Some tend to twist your face in disgust and the rest , well they just manage you to experience a whirlwind of emotions . My absolute favourite characters are without doubt Criminy and Tish . Lord , they are like a house on fire . Criminy is just , well lets say Criminy . He is unlike anything i've read before . He can jovial and sweet , ferocious and raw , caring and loving , orderly and sort of a control freak ..... the list can just go on and on and seem endless . When I read a book , the first thing that I think of is that , can this book be turned into a smashing box office hit . Once that thought settles down in my head , I try and picture the characters . For Criminy Stains character , the first an only guy who popped into my head was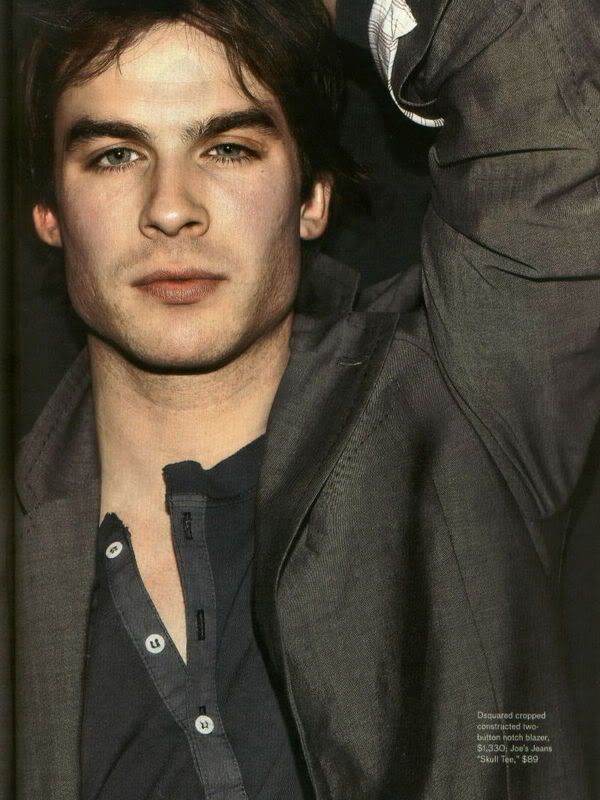 The grin , the smirks , the sexiness , the hawtness - there was no way I could think about anyone !! There are some pretty spunky dialogues told by Criminy in this one and imagining Ian Somerholder as Criminy just made it a lot sexier !! Lets give you a little taste :
"Come here," he whispered. I crossed my arms in front of my stomach and muttered, "Why should I?" He grinned at me, the corner of his mouth quirking up in the way that made me melt. "Because you want to," he said. "Because you must." "I don't have to do anything," I said, stubborn to the last. "Of course not," he said, and he reached out to cup my face tenderly.
OMG , totally had a 'fangirl hyperventilating' moment right there .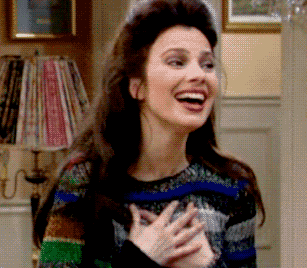 I want a boyfriend just like Criminy ! That is all .
Tish is just amazing . I really like Mc's who do not nag about their roles in a given scenario , I absolutely love Mc's who knows what their heart wants and are not afraid to seek it . Tish was just like that . She started out weak and fearing , but definitely understood her abilities and used them in the best ways possible . Unfortunately I could'nt find a picture of the kind of girl I had in mind for Tish's character or maybe I was just too lazy to search properly .. Ooops my bad !
And now my favourite quote from this book :
"I would burn down the world for you," he whispered fiercely. "Your world or my own. I would rip down this entire city with my bare hands without a second thought. I don't need to taste anything else, I don't need a comparison. I always thought that when you came to me, you'd feel that way, too."
Delilah S Dawson is a magnificent author and with the way things ended with this book , i'm pretty sure we will be seeing more of Criminy and Letitia sometime soon , but the next installment in this series will feature another character that we have met in this book .. Cant wait to read more of this amazing author's work and definitely cant wait to read more about Criminy and Letitia because its only going to get more and more interesting !!
This is definitely a 5 0n 5 popcorn and soda can material for me ! would love to see as a movie someday .. I absolutely recommend this book to anyone who enjoys an exciting combination of Steampunk and Romance , and those who love their leading men , animalistic , terrifying and beautiful with a 'melt your knees' sexy grin and a little steamed up one on one private session in a submarine !!