You're showing remarkable restraint," I said
The tic in his jaws started again . "I'm trying to refrain from chewing your ass out , Eloise, and you're making it difficult ."
Murder mysteries coupled with Romance has always been my kind of genre . Add to that a couple who banter aimlessly ,
well for the most part
and I have my cup of tea served to me right there !

I really enjoyed reading A thin , Dark line because it wasn't your usual murder mystery . While most murder mysteries hint out certain clues about the murderer , this book really left you clueless and hanging with a big question mark on your forehead . While I was convinced that the person accused of the murders wasn't actually the killer , but the whole " Who the eff is the actual killer ??? " and then the revelation of the identity of the killer had me gaping with my eyes wide open .
* Insert 'just got the shock of my like' kinda music ,
which I'm guessing is a random noted played on a piano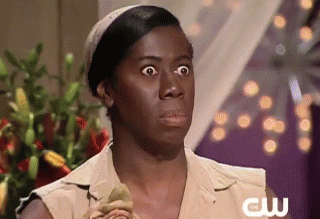 I loved the varied characters that this book had to offer , especially Eloise ... Gawd that girl has the nerves to talk and be unbashed by any obscurity . She , for me , was strong willed and determined and did not let any thing cloud her judgement . Cormac , on the other hand had my heart aching . Right from whatever he has been through as a child to as a teen and to what he was still undergoing as an adult had my heart weeping .
This book , for me , wasn't just the story of Eloise and Cormac struggles and the secrets surrounding them . It was also a book that spoke about Friends , Family , Love , Togetherness , Forgiveness , Redemption and Revenge . Where at one end we could see the ugliness of human nature , of men and their dark heart and soul . The other end was definitely filled with goodness and kindness of the human heart and soul .
My only complain - NOT ENOUGH HOT AND HEAVY ROMANCE !!! I wanted more of Eloise and Cormac !!
On the whole , an amazing read and a page turner for sure !!