"How can you make such a promise?" Yoori smiled sleepily before answering her own question. "Because you're a King in this world?"
Tae Hyun smiled. "Because I am a God in this world – because they will all kneel before me soon. And when they kneel before me, I will have them fall to their knees for you as well."
No no ... I want more !!!
It felt like I was watching a Korean movie all along !
This definitely needs more reviews and ratings on Goodreads !
WOW ! ABSOLUTELY WOW !!!!!
~~~~~~~~~~~~~~~~~~~~~~~~~~~~~~~~~~~~~~~~~~~~~~~~~~~~~~~~~~~~~~~~~~
EDIT : 12/02/2013 "Just follow your instincts," she advised simply, truly believing in her pearl of wisdom. "Whatever you want more, I'm sure your instincts will go after that in the end."HOLY MOTHER OF GOD !!!
My first reaction after reading this book ...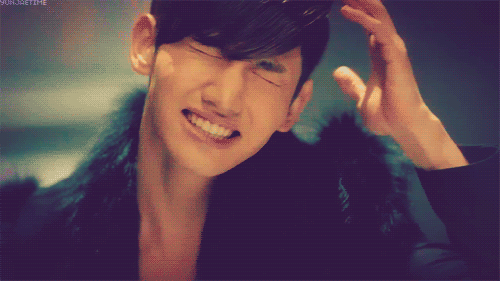 I want more ..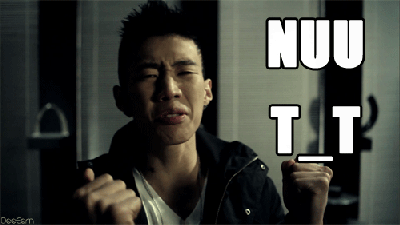 To say I'm obsessed with this book and this author right now , would be putting things a wee bit too mildly ! I've googled my ass off trying to find a complete version of this story , but nope , my search has led me nowhere . That is probably due to the fact that it has been picked up by a publishing house ... silly me !
Alright , before I get on with this review , let me just give you guys some points that I digged out of my research ..
a) Welcome To The Underworld was originally a
FANFICTION
on a Korean fanfiction forum known as Soompi .
b) This is just the first part of the story , and true to its title , this book is the first step the readers take before they are plunged into the dark and dangerous world that Con Template has managed to create . Apparently its a pretty lengthy novel when it was first written . So there will probably be 3 or 4 books in the series to tie up the story !
c) The book has a huge fan following on Tumblr and Soompi ! The fact that it hasn't managed to create similar outrage here on Goodreads has tied me up in knots ! Well , somebody has to amend that soon ..
So , now that those points are out of the way , let me get on with this review !
Welcome To The Underworld is the story of Choi Yoori . Actually , to call it just Choi Yoori's story would be highly unfair . To put it out more clearly , WTTU deals with the Korean underworld or Kkangpae as they are commonly known as , along with Choi Yoori's story ... They are kinda interlinked together . Yoori's life takes a drastic turn when she accidently finds herself as a personal assistant of The king of Serpents .... Now before I progress forward , let me break down this 'underworld' for you a little . Basically , the underworld is ruled by 3 prominent kings or groups . The Skulls , The Scorpions and The Serpents . They are the ones with too much power and money . The ones who deal in the dark , the ones who are hidden from the outside world ! Yoori's one little mistake lands here up in the hands of Kwon Tae Hyun , the uber sexy , yet insanely dangerous King of the Serpents . He wants her to be his assistant , available to him 24/7 . Unfortunately for Yoori , things get more complicated than they already are . If being the King Serpents assistant wasn't enough , Yoori is also the look-alike of An Soo Jin , more commonly known as The Queen of the Underworld or The Scorpion Princess ! An Soo Jin was a feared , cold , heartless , merciless bitch who loved people torturing people . If you got on the wrong side of her book , then you better pray that death comes to you first , coz if the bitch gets her paws on you she'll make you beg for ... mercy ?? Nope , she'll make you beg for death !
But Choi Yoori isn't anything like her .. So who is Choi Yoori ? And what will be her contribution to this underworld ? Who are these gods they speak of ? Who will be the next god of the Underworld ? And what's in store for Choi Yoori and Tae Hyun ? You'll just have to find that out on your own !
Honestly speaking , this book was a complete surprise package . The underworld that Con Template has created in this book is beyond comprehension ! Their rules , morals , ethics are completely different from our world . And what's funny is that people who exist outside this world , are only so in the figurative term , Nobody , and I mean nobody goes unnoticed by them . We may not see them or have no idea of their power . But they seem to keep track of everything . Now , seeing that I'm just blabbering like a confused idiot , you must be wondering , Is this a paranormal fiction ?? Hell no , its not ! Its a contemporary fiction with a crimelord/mafia backdrop for a story ! But the characters , the plot line , and the setting is just freakishly good , that it manages to pull the reader right in from page 1 ! The twists and turns , the pace of the story is well built . Revelations are made , assumptions are shattered and decisions are made within a fraction of a second !
"Choi Yoori, if there's only one thing you need to know about our world, it is that everyone is trained to be killer, especially the ones born into it. It's a terrible thing but from birth, we were all raised to not only desire power but yearn for it. In this world, if you have no power, then you'll die a pitiful death."
THE CHARACTERS
Kwon Tae Hyun "Some people know me as Kwon Tae Hyun but most other people know me as the King of the Serpents, the leader of one of the most notorious gangs in this country." He extended his hand out to her, the same amused smile layering his striking face.
"Choi Yoori, welcome to my world."
Oh boy , stop me from swooning over this guy !!! Tae Hyun is the King of the Serpents . Like I've mentioned before , the guy is devilishly handsome . He is scary too ! Respected and feared , he wont bat an eyelash before pulling a trigger to your head . But its his relationship that he shares with Yoori is what amazed me the most . Sweet , charming , overprotective and caring , the guy has got all the skillz needed in the making of an excellent boyfriend !!!
"You've had a motorcycle all along? Why did we walk around town for all those weeks then?"
He shrugged. "I don't know. Probably because it gave me an excuse to hold your hand as I show you off around town?" Choi Yoori
She is definitely one of the funniest female characters I've ever read . Your typical girl-next-door , Yoori is shy , coy and pretty much spineless ! I mean she never stands up for herself , atleast that's what she says . But damn the girl cracked me up with her 'confused-as-shit' act all the time ! Her funny banter with Tae Hyun were hilarious !
It was one thing to "seemingly" be Tae Hyun's girlfriend, but to be "seemingly" having sex with him? No matter how inappropriately tempting the thought, Yoori could never do that! She didn't even know how to have sex. She paused. Okay that may not be true. She knew the mechanisms of how sex worked but it wasn't like she has ever done it. She paused once more when she recalled her amnesia. Not that she knew of anyway.Ji Hoon
Ugh , this guy is the probable cause of a 'may happen in the future' love interest ! I just hate him ... That is all ...
There are certain other characters as well , but that would be spoiling the story for you . So I'll just stop here .. for now !
THE ENDING ...
Cue - Seven Devils - Florence & The Machine
.... Is more like a beginning !!!! Lets just say , a war is in order . Atleast the predictions have predicted a war . A war for finding your place in this world ! A war for being crowned as the next GOD of this world !
That ending definitely left me ...
I mean , I just ...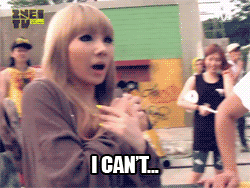 ... Soooo many possibilities ... Soo many things to figure out !
Thankfully , stalking the authors Facebook has brought to light an awesome news ! Book 2 is officially in the hands of her editor right now .. Release date to be revealed shortly !!!!!!!!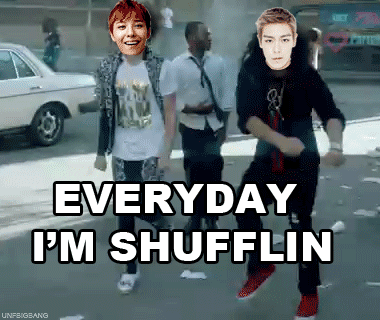 One of my fav scene from the book :
This happens when Yoori and Tae Hyun are making sleeping on the same bed arrangements .. You know , because they are handcuffed ..
"It makes sense now." He dramatically got off the bed and shook his head. "I thought it was strange how your eyes are always swelling up whenever you see me come out of the shower. Now, I know why."
Her face grew a darker shade of red. That was not true! She thought about it further. Well, it was true but he shouldn't point it out like that! Acting like she was some pervert who stalks around the room, waiting him to come sauntering out of the shower with his sexy naked upper body distracting her eyes. Yoori stopped when she realized that he may have a point. However, being the prideful fighter that she was, Yoori certainly wasn't going to let Tae Hyun win this game. She was not going labeled as some perverted fan girl!
And now we wait ...