OMG !!!! I did the awful thing of reading some reviews and now I'm nervous to read this !!!! Gawds help me ... *
calm down girl , you can do this
*
Edit : 11/aug/2012
OH-MY-ALMOST-BROKEN-BUT-THEN-PROBABLY-FIXED-ON-ITS-OWN-HEART !!!!!!!!
Jamie has literally taken this one to the next level of unexpectancy overload !!!! I need a moment to get my thoughts together because this one just toooo .... just tooo ... not what I thought it would be !!!
Okay here we go .... The Guardian's Soul begins where the last one left off . Trent has now become a fallen ,
ta-daaa
not a good thing at all . And Sam , well Sam will just about do anything to bring him back . Add to that a whole lot of twists and turns and woohoo we are in for the ride of a lifetime !!!
What I really loved about this book had a name and that is TRENT !!!!! Good god , I could never imagine him being all badass
for real
and loving it !! I mean he was always in a state of constant confusion . His feelings for Sam still existed somewhere within him but he also wanted to do things to her that were soo not expected from Trent .. harmful things , bad things , evil things !!!! But my heart still yearned for him and I wanted him to be happy by the end of this book ...
Well in a way he was .... I think ..
Samantha or Sam actually acted a whole lot mature in this when compared to the first book . She was a lot more determined , a whole lot stronger , physically and mentally and her decisions sometimes made me goooo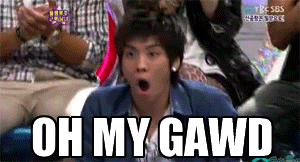 Well I could use the same expression used above for most of the things this book threw at me ... The ending , well not actually the ending but probably Sam's 'çhoice' in the end made me laugh hysterically only to infuse it with anger and confusion ... You must be wondering why ?? Well just read the book to find out . But after some time
like probably right now as I sit here and write this review
I thought , " Oh well , maybe it isn't that bad . Considering everything thats happened , this shouldn't be much of a shocker ...
but it was
but its okay ... "
On the whole , this installment was a lot sexier , a lot funnier and filled with a lot of mystifying twists and turns . The fight between good and evil , God and Satan was a whole lot more intense . If you thought Guardians kiss was 'just okay' , you sure to fall in love with this one ...